Industry consolidation and the high cost of maintaining custom solutions have many companies wondering how best to move forward. Fortunately, Friedman can help you protect and effectively convert your company to an industry-specific ERP solution that will truly make your business more efficient.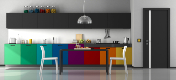 Kitchen Cabinets
Learn how Frontier can be used by kitchen cabinet manufacturers to save time, prevent errors, streamline quotes, and improve customer satisfaction.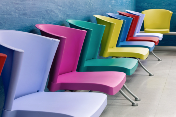 Contract Furniture
Friedman offers offers comprehensive to-order and mixed-mode manufacturing support, design/layout tool integration, and fully integrated dealer order entry for contract furniture manufacturers.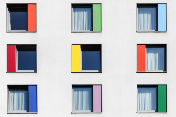 Window, Door & Glass Manufacturing
Find out how window, door and glass manufacturers can use Frontier for order management, inventory control, and planning, production control, scheduling, and finance.
Window Fashions
Learn how Frontier's powerful parametric configurator is ideal window fashion software for manufacturers of shades, shutters, and blinds who offer complete dimensional flexibility (i.e. tons of options).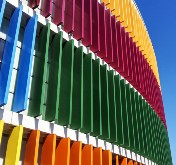 Building Products
Building product manufacturers rely on Frontier for strong parametric configuration capability coupled with a robust, engineer-to-order workflow.
Promotional & Ad Specialties
Frontier by Friedman provides full-featured product configuration capabilities for manufacturers of promotional product and ad specialty software.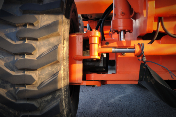 Industrial Products
Capital equipment and industrial product manufacturers use Frontier for its powerful product configuration capabilities, coupled with robust discrete manufacturing functionality.
Automotive and Aerospace
Frontier by Friedman supports the engineer-to-order, make-to-order, and assemble-to-order requirements inherent in the automotive and aerospace industries.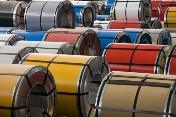 Metal Fabricating
Learn why Frontier is designed to address specific challenges faced by fabricated metal manufacturers.